The Broker's Building Art Gallery Board's mission is to provide informed, stimulating and valuable art experiences that compliment the diverse demographics of San Diego while reflecting and preserving the heritage of our historic building in dedication and support of freedom of speech and the proliferation of creative professions, their history and technical studies. The BBAGB's objectives:
To provide informed, stimulating and valuable art experiences;
To fit and compliment the diverse demographics of San Diego;
To celebrate San Diego's culture, history and heritage;
To maintain the tradition of freedom of speech and expression as enshrined by the US Constitution;
And to be an institution dedicated to the development, proliferation and preservation of creative professionals of San Diego County.
What does "art" really mean?
Often to people art is thought of in its most narrow, shallow sense: decorations on walls. Although many narrow the idea of art to strictly visually functional décor, the deepest fullest sense and human usage of the word is vast. The First Amendment of the US Constitution imbues Freedom of the Press, Speech, Religion and Expression. Which means all of these concepts are equated and celebrated in the context of preserving Life, Liberty and Pursuit of Happiness… And many ways equate to various forms of art in visual, physical and audio communication and expression.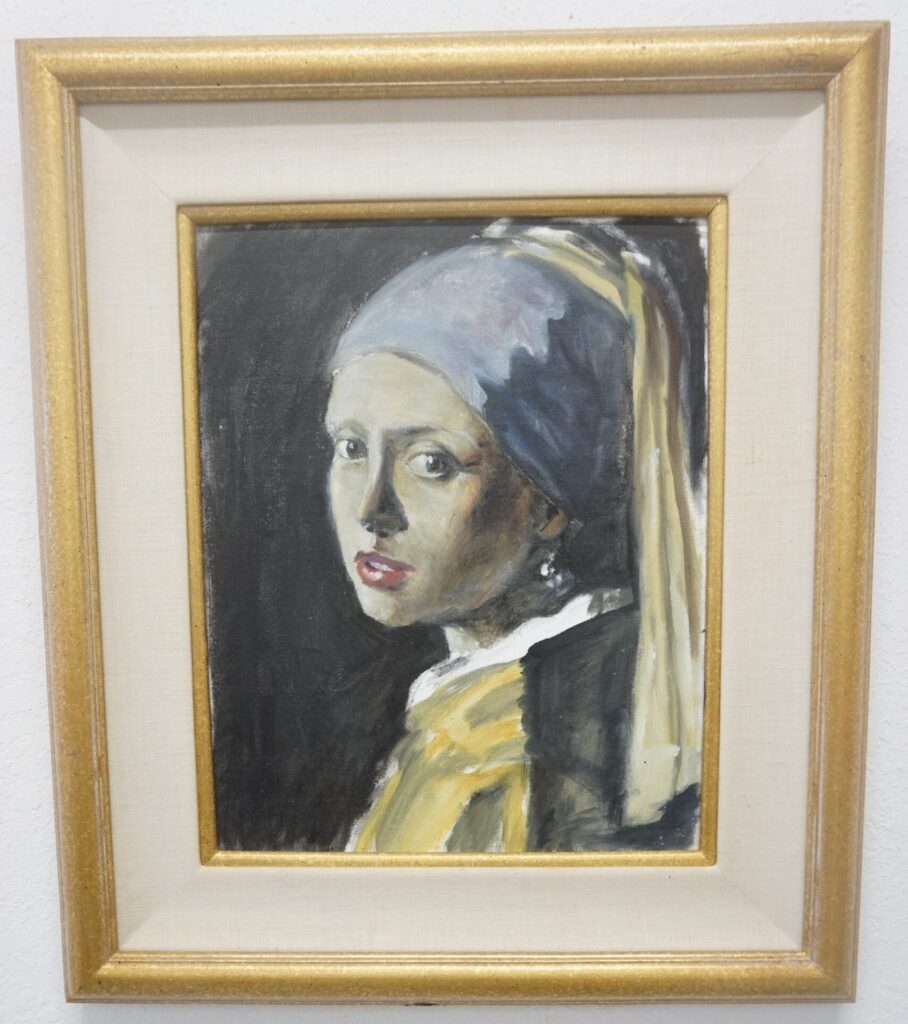 In an historical Western sense, art gave birth to the Renaissance and the Age of Enlightenment as thinkers like Leonardo Da Vinci and Albrecht Durer explored art as empirical observation inseparable from craft and visualization. But the notion of art also encompasses visual, non verbal communication in material creation, body language, position, sexuality and gender as in the "Art of Sculpture". It can address the usage of tone, volume, cadence or quality of sound in public speaking, singing and instrumentation. As in the "Art of Song".The word can apply to the structural quality of communication as in essay, simile, metaphor, limerick or poetry as in the "Language Arts". Moreover, art can also be applied to the most abstract of emotional, psychological or spiritual methodology.
From a syntactic definition "Art" is perfectly synonymous with "method" or "way", both interpretations which connect to Christian Methodist theology or even the most ancient Taoism which has the root character 「道」(do) or "path" when directly translated. That particular Chinese character helped give birth to an array of spiritual, visual and performance arts throughout Northeast Asia such as the Tao te Ching, Tea Ceremony, Hwa Rang Do, Ikebana, I-ai Do, Tae Kwon Do, Tang Soo Do, Judo and Kara Te Do just to name a few.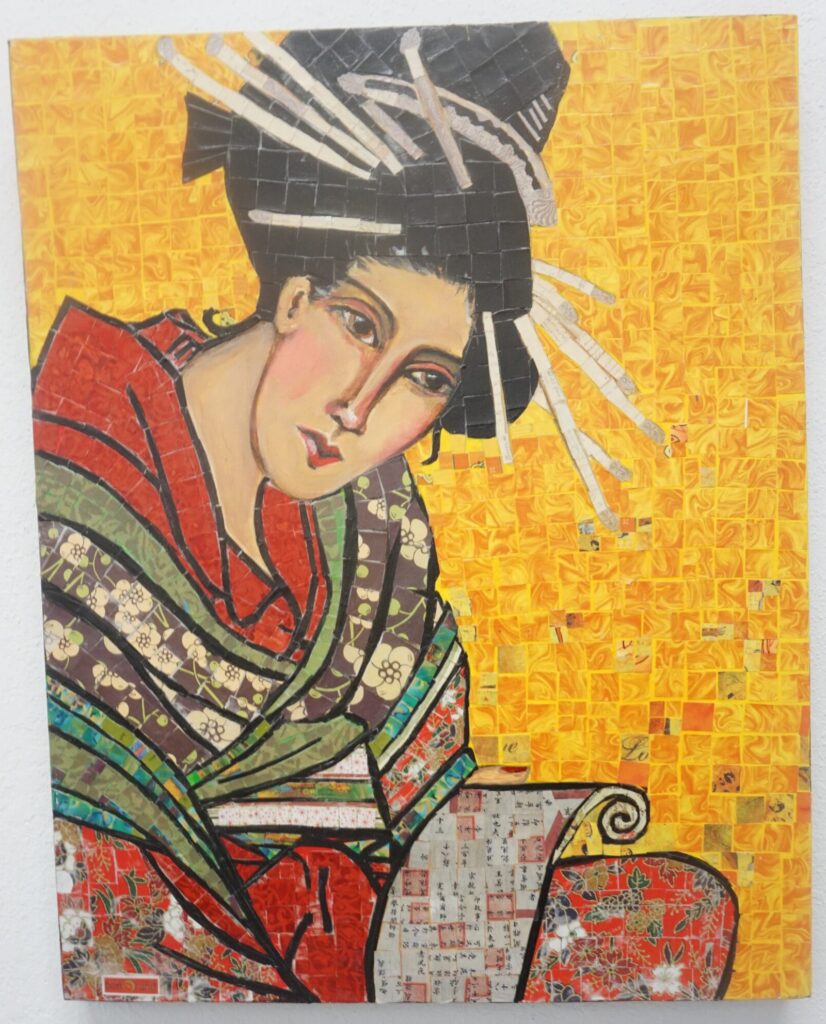 Considering the versatility of the modern arts industry, as creatives we must be aware of our constitutional protections and the threats against it. We have to identify ourselves as mutual allies in Fine Arts, Writing, Design, Music, Dance, Martial Arts, Athletics, Health, Entertainment, Journalism, Gender and Sexual expression. Ultimately our public duty to critique , satire and hold public powers accountable; inspire better leadership; provide empirical insight on the nature of our existence; and help others behold beauty in every aspect of their lives, freedoms and humanistic pursuits.
The expression "Beauty is in the eye of the beholder" perfectly sums up the power of a diverse arts practice. Rather than deeming what is art and what is not–what is beautiful versus what is ugly– true art practice is a search. Ultimately the practice of art deepens our capacity to discover beauty even in things regarded as not beautiful… To deepen our capacity in finding humor, irony, joy and beauty even in the baseness, vulgarity, pain, fleetingness and impermanence of our worldly, secular existence.
Corporate Information
History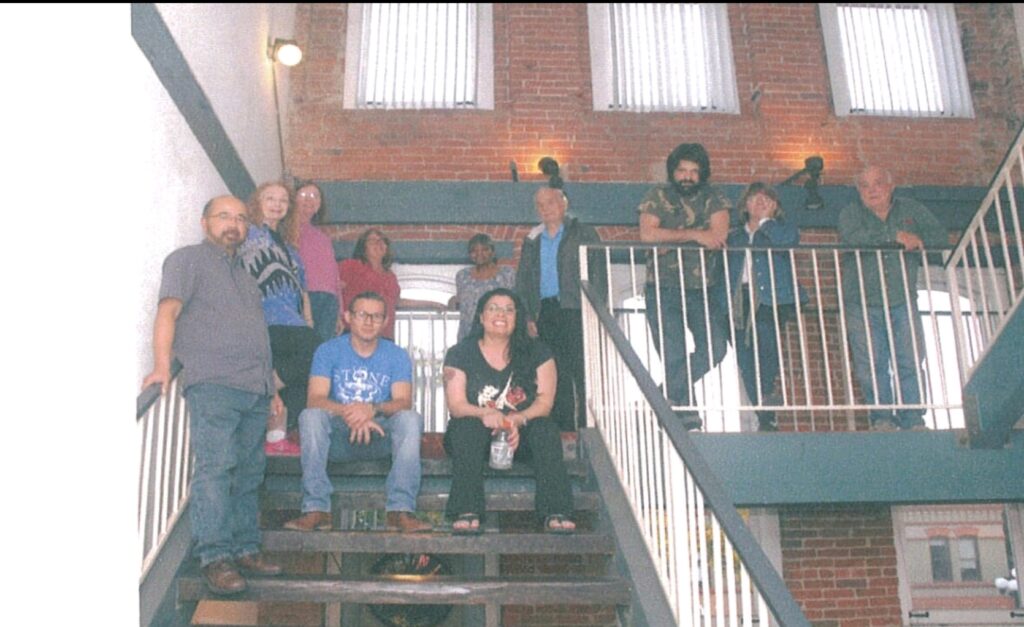 The Broker's Building Art Gallery Board at 402 Market Street, San Diego, CA was a formalization of a local community cultural institution of more than 40 years. Housed in a Gaslamp Historical Society recognized facility that was once owned by Levi Strauss of Levi's Jeans Co. the Broker's Building Gallery was competitively located near the San Diego Convention Center which is home to a variety of events—especially the annual $100 million-dollar revenue driving International Comic Convention. In the heart of the Gaslamp district, home to fine dining such as Cohn Restaurant Group and major nightlife companies like Petco Park, Hard Rock Hotel and RMD Group, the Broker's Building Gallery was the only grassroots art facility of its kind strategically near the main activity of Fifth Avenue. The third floor had a variety of suites (around 41). The fourth floor housed larger suites and the gallery with about 12 suites.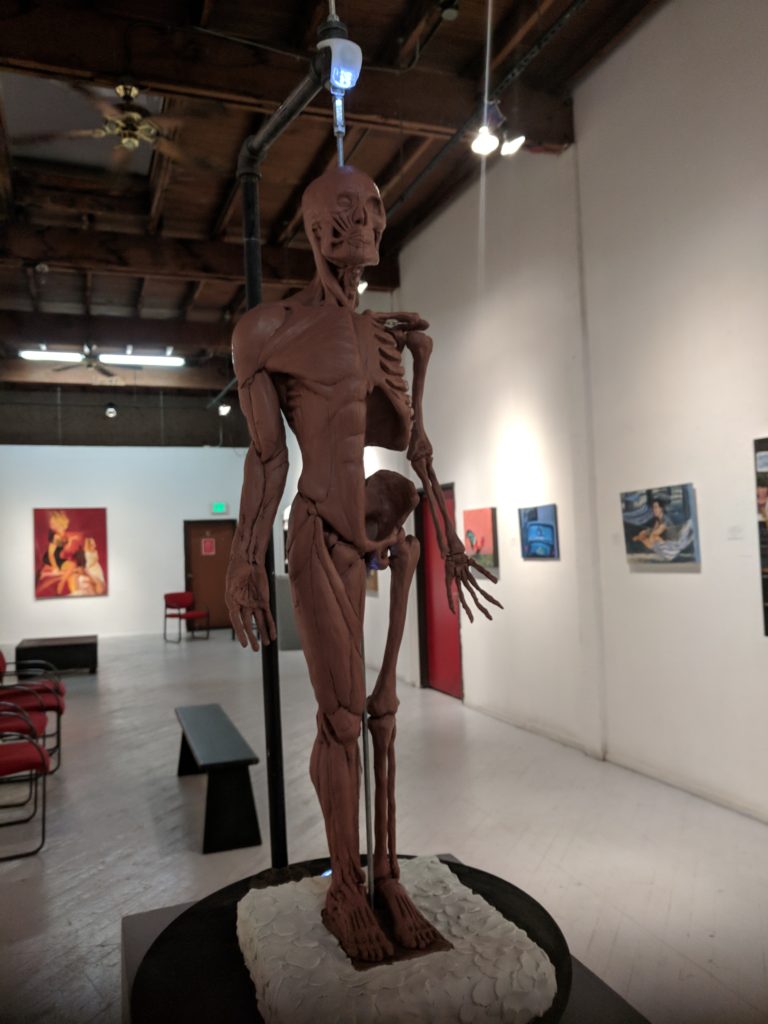 Incorporated in 2016 BBAGB has begun a new chapter to provide community partners a great opportunity as not only a tax write-off as well as a built-in way of gaining community stakeholder buy-in through community services with schools and community non-profits into the arts. With a new residence at 1827 Fifth Avenue, around the corner from Balboa Park, the new rebranding of the Broker's Building Art Gallery Board (BBAGB) captures the DIY spirit of the old collective as well as the historical stylings and raw grassroots spirit. The BBAGB's new venture supports not only visual artists but also sound and performance creatives. Furthermore the new BBAGB will also serve as platform for public charitable service, free speech, and indie business incubation for San Diego's creative community.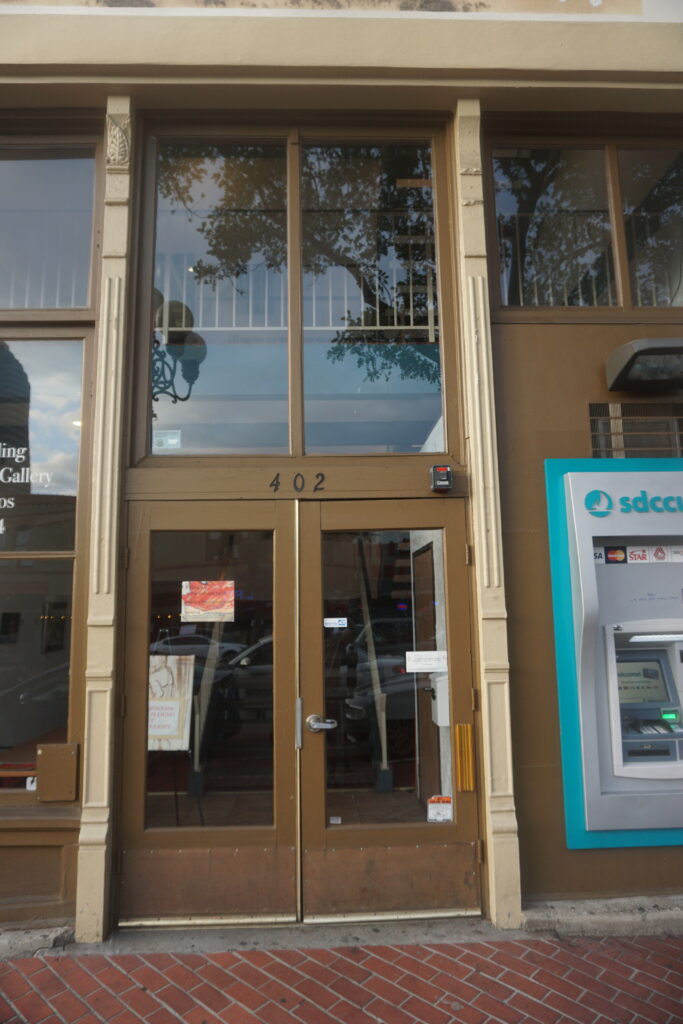 Public Financial Reporting
Broker's Building Art Gallery Board
[email protected]
Tax ID 82-1962496
Charity Number – 4035801